August 27, 2012 in Fashion, Sarah Hulbert Style
It has my initials on it! Y'all know it had to be mine!!!
Occasion:  Garden party
Ruffle tank:    Macy's (I.N.C.)
Jean jacket:    Levi's
Skirt:    Target
Earrings:    L.A. area boutique
Bracelets:     Vintage & XXI
Scarf:    Vintage
Bag:    TJ Maxx
Sandals:    Target
My darling readers, it was a long weekend full of backyard barbeques, garden parties, and visiting old friends and family. I ate amazing food, soaked up the Seattle sun, and thoroughly enjoyed myself. And I. Am. Tired. Good tired, but tired just the same. I hope you all had a good weekend too!
What did you do this weekend?
Make my day by becoming my friend on:
Twitter   |   Facebook   |   Instagram   |   Pinterest
 Linking up for a par-tay today with Monday Mingle, Visible Monday, Real Girl Style and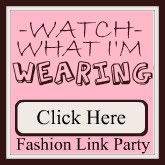 Outfit Inspiration: "Good Tired"
0 Trackbacks